Raro's Slow Tech model stands out in the development of technological products made of semi-precious natural materials.

Objects that respond to the new needs of a contemporary society that is increasingly symbiotic with digital devices and that at the same time recognises and appreciates the quality of good manufacturing with precious materials made to last over time. With this philosophy Enki induction chargers were born, inspired by the Sumerian divinity of water, knowledge, crafts and creation.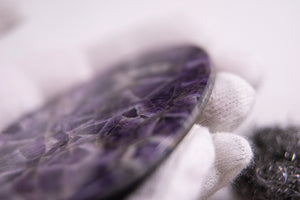 We treat valuable
materials with respect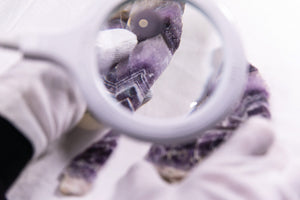 We use high
manufacturing techniques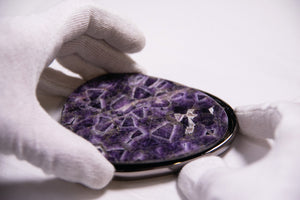 We assemble
all components in Italy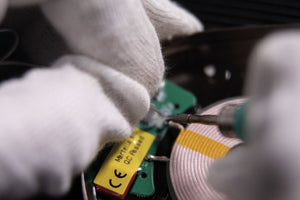 We use
the best technologies
We certify unique
Made in Raro objects
All Raro products are made in Italy through a controlled production chain that combines advanced electronic components with fine craftsmanship. This Slow Tech model
guarantees quality technological products, designed to create value over time.
Enki capsule collection, designed by Atelier Design Lab
Joe Gentile and Fabio Crippa have anauthorial approach to design guided by aesthetic sensibility, passion for the material, refinement and formal flair, deep technical culture and international vision. In each project, the search for this immaterial bridgebetween past and present is constant, this desire for continuity of the typically Italian artistic culture contaminated with fashion, with architecture, with cultural influencesfrom all over the world. Thus, through their pencil, the heritage of knowledge, the knowhow that we have proudly preserved since theRenaissance, becomes exclusive design for the most demanding international public.
The product variety allows a very wide range of combinations, intended for an audience that demands exclusiveness and refinement.
The carefully selected materials range from Malachite to Amethyst, from Amazonite to Tiger's Eye, passing through Sodalite, Red Jasper and iridescent Labradorite. The metallic finishes are obtained from a galvanic bath of gold, silver or gunmetal steel, subsequently hand-polished as in the best jewellery.